Ludo League: Real Cash Earning Application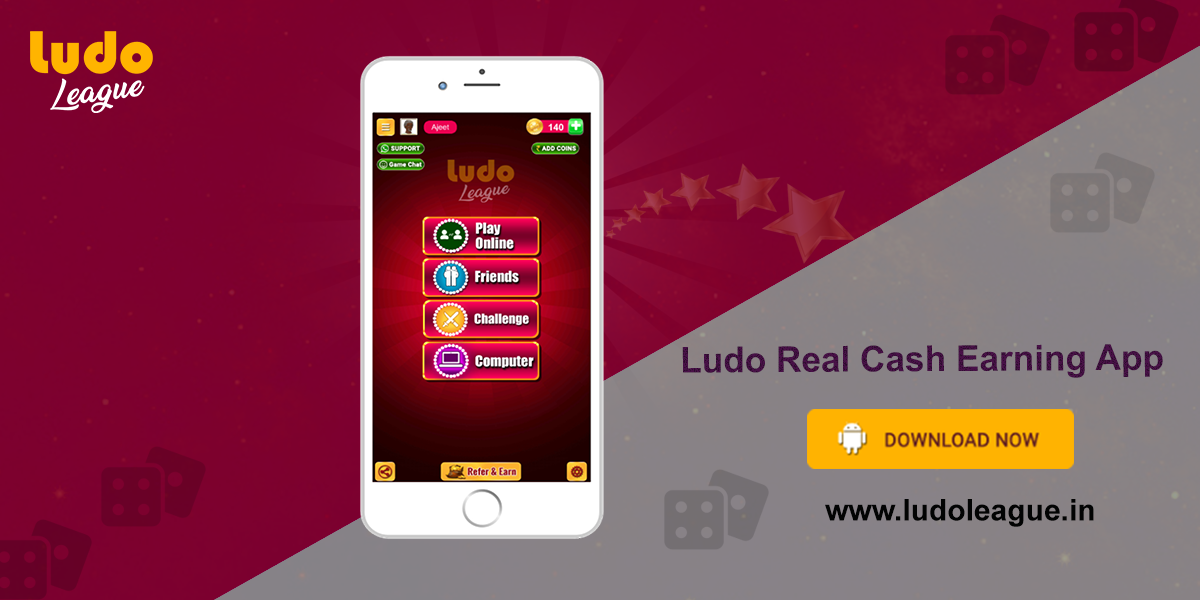 2022-09-13 13:06:26
Ludo league was the first-ever website in India which provide an online version of classic Ludo game. It launches few new features like play online Ludo tournaments that was not find in any online Ludo platform. It is the best online Ludo game APK that you can play and earn money as well. Ludo League has given a new and exciting spin to normal Ludo game, making it more fascinating and more thrilling for Ludo lover. It also, give chance to win real money. Real money Ludo game is entertainment kind of the board Ludo game. In this game players can take turns attacking their opponents, cut the pawns, and increasing their score with each move they make.
Ludo league is the online multiplayer version of one of the best and most popular Ludo board game. In this game you can find some extra add-ons features like play multiplayer gameplay, play online tournaments, instant withdrawal and many more, if you win, you can earn big real cash amount.
Here our main game is players play most of the game and win the most of the game and earn maximum money so why are you waiting just download the Ludo league app from our website and play hassle free game. Ludo League is a free game and paid game also where you can win real money having many funs.
It is very simple, amazing, and classic strategy board game you can play with friends or family off-line or online or also to play with online users and earn some money too.
Ludo league is a significant application, which provides people from all over in India and friends, the platform to play an entertainment game-like Ludo, have fun and earn handsome money with skills.
Today games are not just played for entertainment but you can also earn good amount of money by playing such kind of game like skill Ludo game, carom game etc.
Ludo league is best platform to play Ludo game online, with stunning features, and UI which, offer you with a great entertainment experience. It is also very safe and secure app which ensures your security and privacy.
There are different types of game mode available in this app like 2player, 4 players, tournament and play VIP games for users to play according their preferences.
We also provide 24*7 customer support to our players. We also provide the daily basis offers like purchases Rs.5000 and get 200 cash back.
Ludo is one of the most loved games across in India. Now Ludo game is available in online and if you play Ludo game online, you can win real cash too.
The download and installation process is very simple just go to our official website and download the and install the game and sign up and just buy coins and play the game. We have integrated the best payment gateway that secure your data. After purchasing the coins, the player can simply play in any amount of table he likes according to his preferences in any game mode and win big money according to tables and can also have lot of fun.
You can download Ludo League App for free and enjoy all the benefits that come with it. This app is compatible with mobile devices running Android and iOS. Ludo League APK is a user-friendly app to Play Ludo online and win real cash.
Conclusion
Ludo game is one of the most popular online games played all over in India. You can play this game on Ludo League app for practice and after that you become an expert then you can play it for earn real money. If you have any query regarding game rule or another query, please visit our website and get the customer support number and you will get your all solutions from our expert.