Most Popular Ludo Earning App Without Payment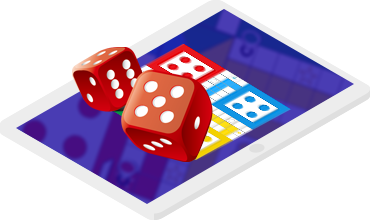 2021-10-25 12:42:01
Ludo game is not a strange thing for all those users who want to earn money online with a humble beginning. If you are looking for a new way to earn money during this difficult time. So you use Ludo money earning app without investing money.
You know that Ludo is very popular in India, it cannot be denied. But not many people know that this traditional game is not only dependent on your dice, but it can also bring you real money if you have a great strategy or plan.
In this article, today we will discuss and find some earning Ludo game app without payment. Let us tell you some such Ludo Earning App in which you can earn money without investing any money. Let's find these apps below.
Ludo League
If you are looking for trusted and most popular Ludo earning app then Ludo league is one of them. It is a best Ludo earning app in India. It is a first-ever earning Ludo app which provides users to play free Ludo game and earn real money without any payment. It is most famous and popular free earning app in India in recent days. Its main purpose is to play free game earn money and make a lot of fun. So why are you waiting, download Ludo League app today and earn money from home.
Ludo League Basic Information
Name: Ludo League
Size: 15M
Installs: 500000
Current version: 4.5
Requires: Android
Rating: 5.3
Publisher: Social Currency
Unique features of Ludo League App
Easy to Download
Play with friends or challenge real time online players
Sign up Bonus
Play Free Game Win Coins
Instant withdrawal options, there is no withdrawal limit
Best User-interface
Invite your friend get some bonus coins
How to Download the Ludo League App?
There is a very simple method to download the app
Step 1: Visit Ludo League website to download the app
Step 2: Click on Download button
Step 3: After installation the app, sign up and enjoy the game.
Ludo Money
Ludo Money is an also Ludo earning app which is launched in India in 2019. It is simple Ludo money earning app. Its features are not good comparison than other ludo earning app. It provides some general features which you can find any Ludo earning app.
Ludo Money Has approx. 1 lakh real players. Which play this game daily? Ludo money plays game in a particular time in day. You cannot play this game in a whole day. You can also play snake and ladder here.
Instant and fast withdrawal options available.
1oo % Safe and secure game.
Ludope
Ludopay is an exciting board game that can earn your money by playing real money Ludo games. Here you can earn money by playing this game by putting your attention, mind and brain.
Game rules are same as all Ludo earning app. But you can find some other game rules compare than other online Ludo games.
It also provides some bonus coins on first sign up and refer app to friends.
Redeem you winning amount in your bank account or paytm wallet like other money earning Ludo app.
Instant Withdrawal options are not available.
Hyike
Hyike is a too a Ludo earning app. It is developed by hyike company. It is amazing games for those people who play real money Ludo game for their entertainment. Our games are very easy. You can play this game with your family and friends. This game is launched for earn real money only.
Game features are same as all Ludo game
Play random players anytime and anywhere.
Refer friends and earn coins
Design is user-friendly.
Look and feel is very good.
For your information about Ludo earning app above we have discussed some most popular and famous Ludo earning app which give you earn money without any investment.
Conclude
We hope that you must have liked this article, which today we have told for you that you can easily earn money sitting at home by playing Ludo game without investing any money. If you liked this article, then we will tell you about some more online games in the next art fort, through which you can earn some money for yourself by staying at home.