Best Ludo App for Earn Cash in 2022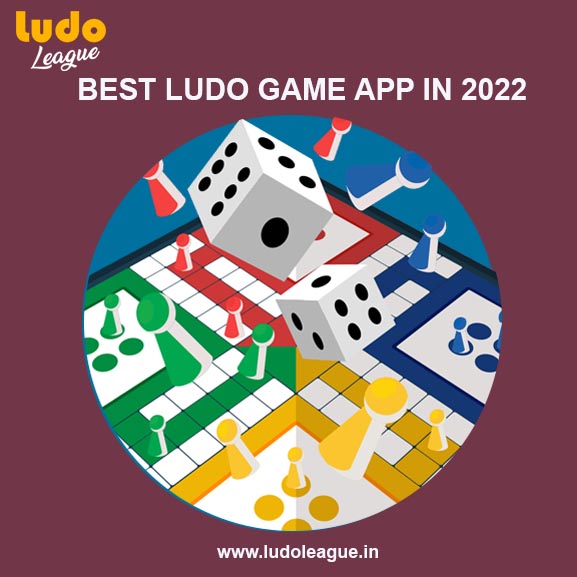 2022-02-02 13:21:37
Have you ever thought of earning fast money in your free time? Now the time has come, because we have a lot of online Ludo game apps to earn money where you can earn a lot of money. So that you can earn some money in your free time. The time we are living today, everyone needs money, whether you are a woman, man or housewife, student, this app is very beneficial for you. There are many online Ludo apps are free and once you start playing such type of apps, it becomes very easy.
Whenever you think of earning money online in your free time, then this app should be your first choice. After playing many apps amongst ourselves, we have considered them the most popular.
Ludo League
Ludo League is being one of the best and most popular money-making gaming platforms. You can different variation of Ludo game etc. in your free time and earn cash. At the beginning of this game, you sign up the game and purchase coins and after that play against real players or challenge online players. You can also play with friends or family. You can choose the game table which type of game table you want to play.
Ludo Fantasy
this game is not a simple game because playing this game you can earn cash with ludo a pk. To play this game, you just need to purchase coins online and start playing. To make money every users requires to choose table to play game. Download India's best, safe and secure Ludo fantasy app.
LUDOPE
Play Ludope game and win exciting cash prizes. It is strategy board game where you can challenge with real-time player or invite your friend or family with real money. It is first-ever real money Ludo game. It is developed by TECREVOLVE PVT Ltd. Start using your skill and win big with Ludo. It is most trusted website.
LUDOSUPREME
Ludosupreme is another excellent ludo gaming app to earn cash money and have make fun. It app have also different types of game variation you can play. Ludo supreme is one of the most fun game that you can play today. Its great way to win money while playing online Ludo.
Ludoempire
Ludo Empire is a multiplayer online Ludo game platform where different players compete each day to top the leaderboard. It is most played board game in India. With the fair play policy feature the luck part of the game has been eliminated. Join the game and become the winner. Play Ludo against lakhs of online trusted real time players.
Conclusion
These apps are most popular money making Ludo apps in India. You can play or try all them when you have free time and keep using your favorite. There are so more Ludo apps that provides opportunity to earn money. Select the one that you find safest, secure and best.
There are many reasons to play online games like it is very easy to learn how to play. It is very simple and easy game this game plays your children also. There is no hard and fast rule to apply in this game. Just download the app from their websites or download the app from google play store and install your mobile device and sign up the game and play hassle free.