Fast Online 10 Min Ludo Games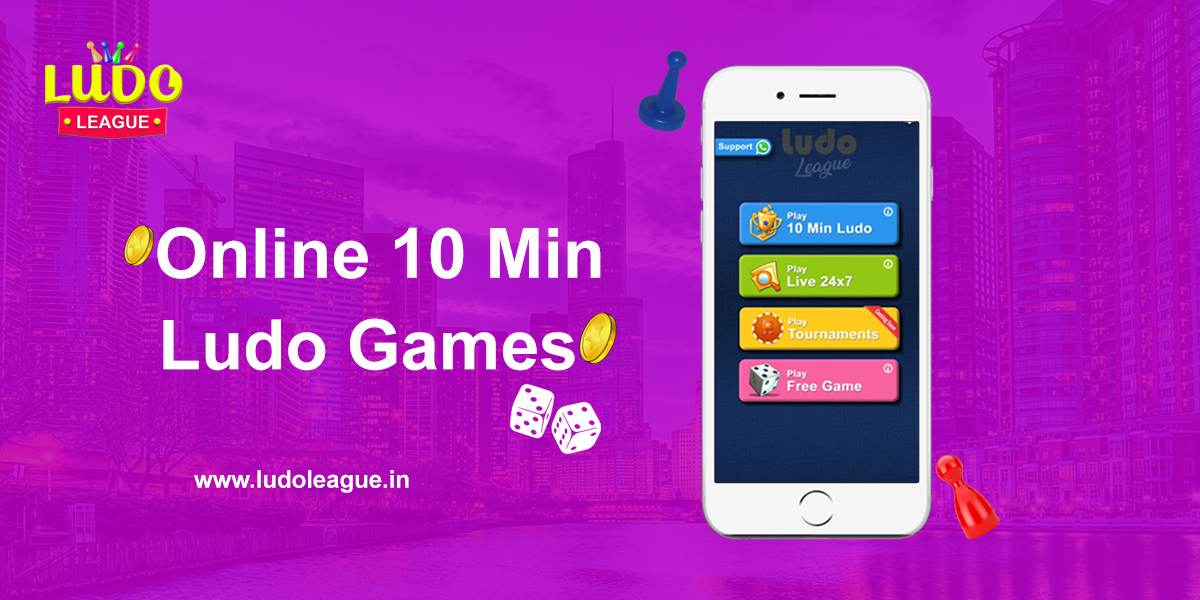 2022-12-23 14:00:34
Due to technology progress and love for Ludo are the leading to the invention of different gameplay and types of Ludo games online. The major recent development in this field is the development of the 10 Min Ludo Game. Like the name suggests, this range involve very fast Ludo matches that finish in 10-minute time. In this article will highlight the gameplay and format of 10 Min Ludo game.
What is 10 Min Ludo?
If you want to played quickly or rapidly, if you want to played quickly or rapidly, the game of Ludo can become more charming. Anyway of how long it takes to finish a game, normal Ludo is played at the players speed. But, this game can be totally interesting if players are limited to specific dice rolls.
While 10 Min Ludo is similar to traditional game, it has a time twist that encourages to players move quickly. This game is based on points, which players have more points than opponent in 10 minutes, that player will be won the game. This game is more interesting and there are many players play this game in recent times due to time boundation. Two players play this game and there are no new rules in this game, it is a point Ludo game. the winner is decided on the basis of their points in 10 minutes.
Players can quickly finish win the games and fully controls because they are simple. You can play more game in very short time and win more cash. The 10 Min Ludo game is the newest and most exclusive form of entertainment.
Also Read: Play Online Ludo Game and Earn Money
10 Min Ludo Games Available Online
One such Ludo game is 10 Min Ludo by Ludo League. 10 Minute Ludo is exciting and fast-paced online version of the classic Indian board game, Ludo. It is available on Ludo League App and is free to download. This game is differing slightly from traditional Ludo, as it is a new version of Ludo League. This means you can play quick game in just some minutes but still maintain the same level of competitiveness.
How to play 10 Min. Ludo?
The rules for 10 Min. Ludo are simple and straightforward, though modified from traditional Ludo board game. Additionally, the gameplay resembles that of simple Ludo game.
Here is how to play 10 Min. Ludo with Ludo League:
Choose the 10 Min Ludo format 1 vs 1 and one winner.
Select entry fee: you can choose to play the various entry fee options. You can choose the entry fee and win up to 10 lakhs in cash if you have good Ludo skills.
The maximum time given the players are 10 minutes.
The player with the maximum number of points is declared to winner.
How to Download 10 Min Ludo?
The Ludo League app is considered to be one of the best when it comes to play 10 Minutes Ludo. The below are given the steps to download and Play 1o Min Ludo APK.
Visit to our official website and click on download button.
A New tab will open, and the app will start downloading.
When the download is complete, then install the app.
When the users click on install button options, the app will be installed on user's devices.
Users can now easily use the app and play the 10 Min Ludo game.
Conclusion
The 10 Min Ludo game is very popular in this time for Ludo lover. Most of the Ludo players play this game in India. The withdrawal options are Ludo League is very common. If won the certain amount and wish to withdraw it, you can go to redeem button and withdraw your amount in your account.