Fun and Earn With Play Online Ludo Game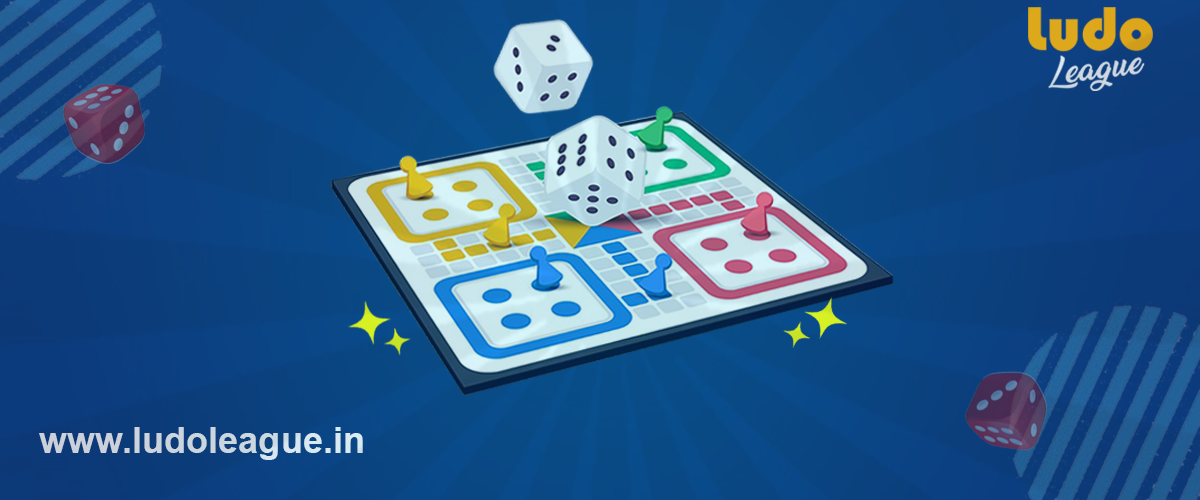 2021-09-23 12:13:41
Since the times boardgames have been invented, they have been a point of attraction not only for the kids but also for adults. Every household across the globe prefers to have number of board games in the house for spending some good quality time with the family. Apart from family time board games have also been a popular source of entertainment during house parties and other get-togethers.
Even though in today's world digitization has taken over but still the love for board games continues. Moving a level ahead nowadays many board games are made available for online platforms. One of the most favorite among all is Ludo. Nowadays, you get this amazing opportunity to play Ludo with your friends and family members virtually. Playing Ludo online with your near and dear once keeps you connected and entertained despite of the distance.
Playing Ludo not only keeps you entertained but and helps you in passing the time playfully, but at the same time it also helps in keeping up with one's mental health. Additionally, it also helps in boosting your reasoning skills, your decision-making skills with every game you play. Playing Ludo also helps in uplifting your mood.
To help you select online ludo game here are top 5 trends you need to know in 2021. Some of the trending online ludo games for iOS and Android are Ludo King, Super Ludo, Ludo Game – Ludo 2019 Star Game, Ludo Talent and Ludo Club – Fun Dice Game.
Ludo King is one of the most popular and the finest app across the globe. Ludo King is available for both iOS and Android users for a hassle-free gaming among the family members and friends. Here are some of the key features offered by Ludo King – offline gaming mode is available, it can be played between 2 to 6 players, you can create your own gaming room, chatting with buddies made easier, to make your chatting fun emojis chat options are also available, and you can easily earn daily rewards.
Super Ludo is a unique game that brings you the 3D experience in gaming. This game is exclusively available for iOS users and can also be played on a computer. Some of the other attractive features of Super Ludo are – instant and unique board and live challenges which makes the game more interesting.
Ludo Game - Ludo 2019 Star Game is available for free download for both iOS and Android users. The game can easily be played in both online and offline mode. Other key features of Ludo Game are – the game offers 3D effects for a better gaming experience; you can choose to play with your friends and family or can play with other online players.
Ludo League is exclusively available for Android users and like many other online Ludo game this game is also made available to be played in online as well as in offline mode. Key features that have been attracting the users are – while playing with friends you can share text messages with the players and can also suggest the moves, Ludo League can be played on the mobile phones as well as on computers and weekly task and earning extra reward points makes this game even more attractive to the online players.
Ludo Club – Fun Dice Game, is a delight for every Ludo Lover. This game is available for both iOS and Android users and can be played in online and offline mode. Other attractive features in Ludo Club are – it requires less data usage, it can easily be connected with your social media accounts, sending virtual gifts to other user adds more fun and you can easily earn daily rewards while playing.
If you are wondering how to play Ludo online? Here is a simple step by step guide to make your gaming experience better.
If you are an Android phone user, then go to Google Play and download the Ludo game app. iOS users can download the app from the App Store.
One the app is downloaded open the app and sign up with your email account or with Facebook account.
Once setting up the account is done, you will get the access to the main menu. Now, you are ready to play the game with online players.
If you wish to play with your family and friends, then you will need to select the option "Play with Friends" in the main menu.
Next step will give you the opportunity to select your choice of color. Once done with it, you'll get two options — Create and Join. Create allows you to create a room and generate a code with which your friends can join the room. In case you want to join a friend's room instead, simply tap join room followed by entering the private code and you'll join the game.
Once you have created a room, set an entry-amount, the minimum is 100 coins in most of the apps. You'll now get a code which you'll need to share with your friends so that they can join in. You can share this code via WhatsApp, SMS, email, or any other app of your choice.
Once all the members join the game, just tap on the 'Play' button to begin the game. As the game starts, tap on the dice.
Nowadays playing online Ludo is not only limited to connecting with family and friend or for keeping oneself entertained; but while playing now you can easily earn money. If you are wondering how, you can earn money just by playing? Here is a quick step by step guide for you – just sing-up and buy coins for playing strategy Ludo online game. For earning money, you need to select a table for playing the game. Once you are done with these simple steps you can start playing with real time players and showcase your skills by winning and earning. Once you win a game you can instantly redeem your earned coins in your registered back account or in Paytm. This new trend where fun and earn go hand in hand will certainly be a delightful experience for you.