How Safe is Playing Online Ludo for Cash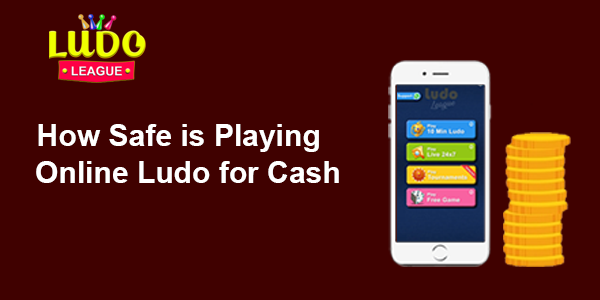 2023-04-03 15:40:04
Board games are always interesting, especially, Ludo games are a great hobby. It is not only an interesting game with simple rules, but it is also fully challenging. It requires acute observation, sharp memory, and good analytical reasoning skills as well.
Apart from the fun, people also play Ludo for cash, whether with online users or friends, playing for cash adds to the fun factor. Today, with the arrival appearance of online Ludo, most people who want to play online have a big question in mind. How safe is playing online Ludo for cash.
To quit your doubts, the answer is to play online Ludo for cash is completely safe. Let's try to learn some light to support our point from the following point of views.
Point of View #1: it is legal
If you ever doubted the legal status of playing Ludo, we would like to inform you that the Supreme court of India has declared that Ludo is skill game and not driven by luck. So, it is legal to play Ludo in India, it is legal to play Ludo for cash.
Point of View #2: Payment Security
All reliable Ludo portals like Ludo League provide safe and secure payment options for players to make deposits. You can use both debit cards or credit cards or go for online fund transfer.
Point of View #3: Withdrawals
Apart from payment options and Ludo games, withdrawals are crucial aspect of the game. It is very important to provide an easy way for cash withdrawals for players. Most of the reliable Ludo portals provides instant withdrawal system.
Playing online Ludo for money can be safe if certain precautions are taken. Here are some things to keep in mind:
Point of View #4: Choose a reputable platform: Make sure to play on a trusted and reputable platform that has a history of safe and fair play. Research the platform's security measures and read reviews from other users to ensure that they have had a positive experience.
Point of View #5: Use a strong password: Create a strong and unique password for your account, and don't share it with anyone.
Point of View #6: Don't share personal information: Avoid sharing any personal information, such as your full name, address, or financial details, with other players or on the platform.
Point of View #7: Monitor your account: Keep an eye on your account and transactions regularly to detect any suspicious activity.
Point of View #7: Limit your bets: Set a limit on how much money you are willing to bet and stick to it. Don't gamble with more money than you can afford to lose.
Point of View #8: Be cautious of scams: Be wary of any offers or promotions that seem too good to be true, as they may be scams.
Overall, playing online Ludo for money can be safe as long as you take the necessary precautions and use common sense.