How to Make Money with Ludo Game Without Payment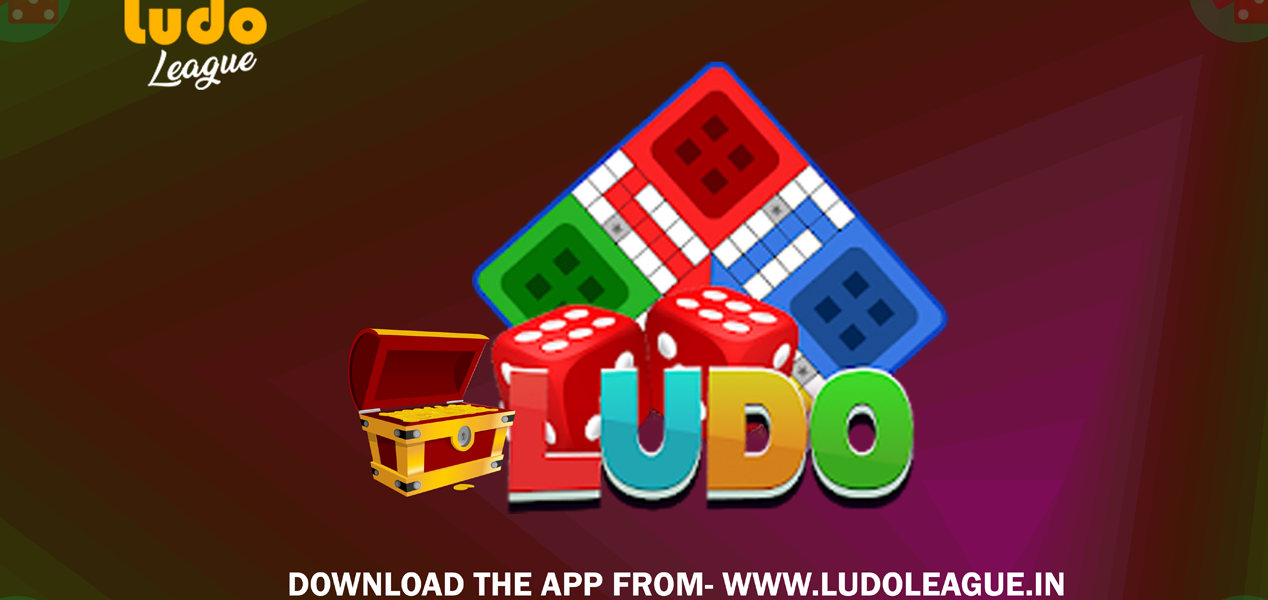 2021-10-08 14:53:46
Playing Online games can be a huge way to make money. It is so interesting you cannot imagine how the time passed. So When you play online games, you will also have a lot of money in your wallet. Do you know that today there are many online games in the market that you can earn money by playing? But whenever you play any online game, then only play it after getting complete information about it.
Are Online Games Really Pay?
Yes, you can earn money by playing online games, this is true. Do you find it strange to hear this?
It is up to you that which is the right game and which platform you have chosen. You can only earn a lot of tokens with some games, but you can't convert them into cash. Second time your winnings are paid out in real money. If you double your earning by playing online games, then you have played a money earning game that's partnered with a platform like Ludo League, which pays you for your online activity. With this approach, you can earn money directly from the game you are playing.
How Much Can We Make with Online Games
How much money you can earn from online games depends on your gaming experience, time, and luck.
Indian professional earns about 10 thousand to 20 thousand per day. End top players earn much more in a year.
Some online games are so fun that you don't even realize how much money you've won, or how much hasn't been paid. Because you are earning money through gaming expert. Keep in mind some games of chance, like online slot machine, each spin is based on random number Generator.
What is the Best Type of Games that Play Real Money?
There are many types of games in today's market that play games in real money. Which of them is the best, I will share them below with you today. There are many game providers in India who play online games in real money. Today we will discuss which is the top best real money game in India.
Ludo Games always pay you directly. In India most of the people play Ludo game in his/her childhood. Because this is the most famous in house game which is play all people. It is very simple and easy game. Every Indian know about Ludo game rules so game is not more tough than other game.
Online poker is also very famous real money game. But this game is played in other country me and you can earn a lot of money by playing this game. But this game is not played in some country. You can play this game and you can earn a lot of money by playing this game.
You can also earn money from online slot machines. It would have been available on both mobile and desktop. You can play it on both you mobile and website. But you must have enough money to play these games.
How Do Games Pay Out?
Each game site pays a little differently. Like some game sites send money directly to your bank account, or Paytm wallet. Some games site put money in your account immediately after winning the game, some put it in your account after 24 hours. Every game site has its own method. But some game sites give out all the money you have. from the game you live.
Money Making Online Games in 2021
Here are the best ways to win real money from online games.
From Ludo League You can earn money directly from Ludo league, you just have to install Ludo league game and you can directly play games with online players and win games. It is very simple and easy game. You would play this game in your childhood. Ludo league provides play real money Ludo game and earn money online. You can play this Ludo game with online real players and win more cash. You can also play this game to challenge online real players or with invite your friends. You can redeem your winning amount within same day when you won the game and after I hour you can get redeem request and your amount comes in your paytm wallet or bank account. You can also play this game free and earn money. For example, Ludo league provides an option to play this game free and if you win the game then you win 1 Rs. per game. And that amount gets in your deposit wallet. If you play 10 game and you win all games, then you will get 10 Rs. In your deposited wallet. After that you will play 10 Rs game if you win the game then you will get 18 Rs. in your paytm wallet. Ludo is also skill-based game.
So Ludo League provide options to play Ludo game win money without investing money. Ludo League game have more than 5 lakhs real players who play this game daily.
It is also providing real money game. Rummy circle is most popular card game in India. It is very simple game. But it takes more time to win game this. It is also skill base game. There are many peoples play this game daily and win more cash.
It is most popular fantasy game in India. Most of the people play this game. It is very tough game if you have no idea about some game then you cannot play this game.