Is it Safe to Play Ludo Online with Real Money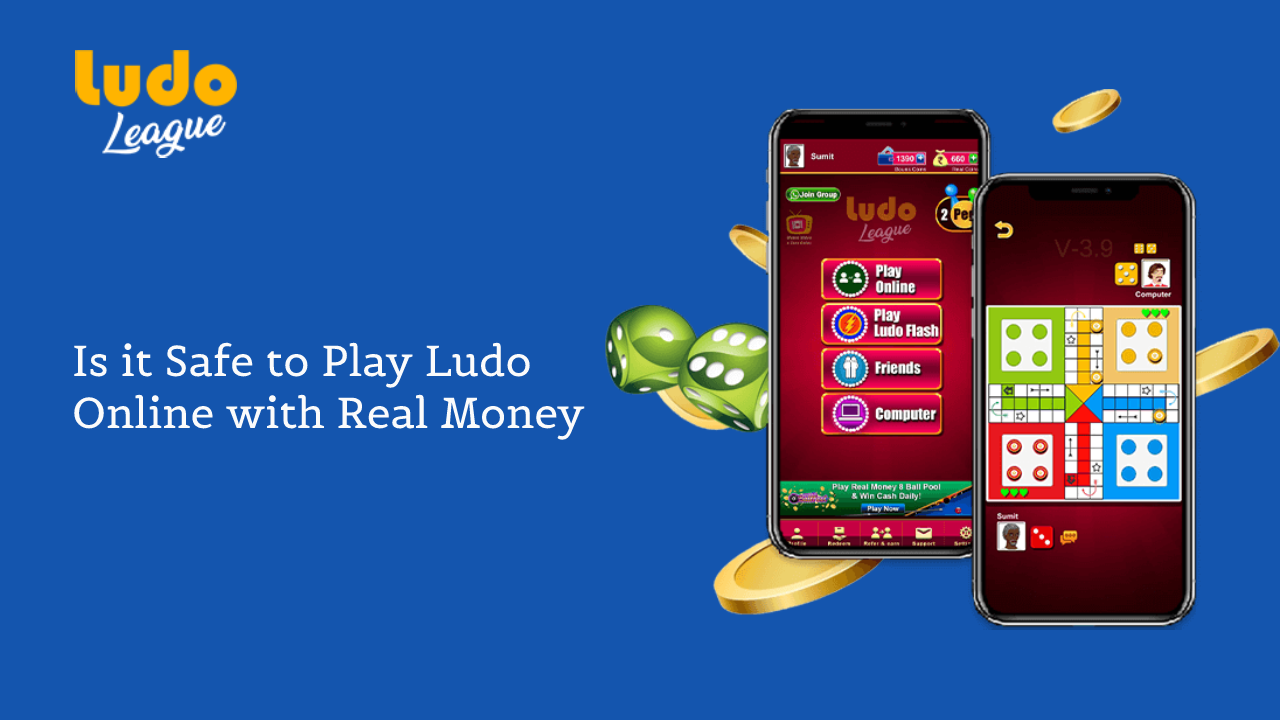 2022-08-30 12:47:35
There are many online Ludo players have a doubt and ask questions like that, is it safe to play Ludo online with real money? Then as a blogger and Ludo players we would told you yes, it is fully safe to play Ludo online. It is totally risk-free and also follow the law because Ludo is a skill-base game. But we would like to inform you that some of the Indian states where you cannot play such type of games. So if you want to play Ludo online, you will have to follow the rules that are show by the state in which you currently live.
Ludo is a simple and classic strategy board game that two to four players play as private or in partnership. You can easily have understood this game because of its simplicity. Now Ludo game is sifted to online mode due to huge use of smartphone and comes to latest technology in this era. As you know that most of the people have a smartphone in this time and they do our all daily works like buy online clothes, food and many more things. So most of the people also deposited and withdrawal cashes from online mode so today you can play online games like Ludo and many more games. Now most of the people play different types of online games for earn money. There is no risk on transaction all the transactions are safe and secure.
Why you Play Ludo Online On Ludo League?
Ludo League is one to the most recognized and leading, trusted online Ludo gaming platforms, more than 5 lakhs online users playing their childhood online Ludo games from this app. There are few reasons that make Ludo League stand out and make playing online Ludo exciting.
Ludo League is the first-ever online real Money Ludo game which provides Online Ludo tournaments.
You can get your winning amount instantly in your paytm wallet or bank account.
It is totally safe and secure game.
Ludo League provides 24* 7 WhatsApp support you can ask any query regarding game or game related information.
Step How to Download the Ludo Game on your mobile Device?
Visit our website https://ludoleague.in
Enter your mobile Number to get an SMS with download the link.
Click on the Download button and download the app.
Install and register on the app.
Play with real time users or invite you friends.
Playing Ludo online on Ludo League app is completely safe and legal. You can play with real-time users from different locations. Show your Ludo skill and earn money online.