Most Popular Skill Base Games to Play in 2022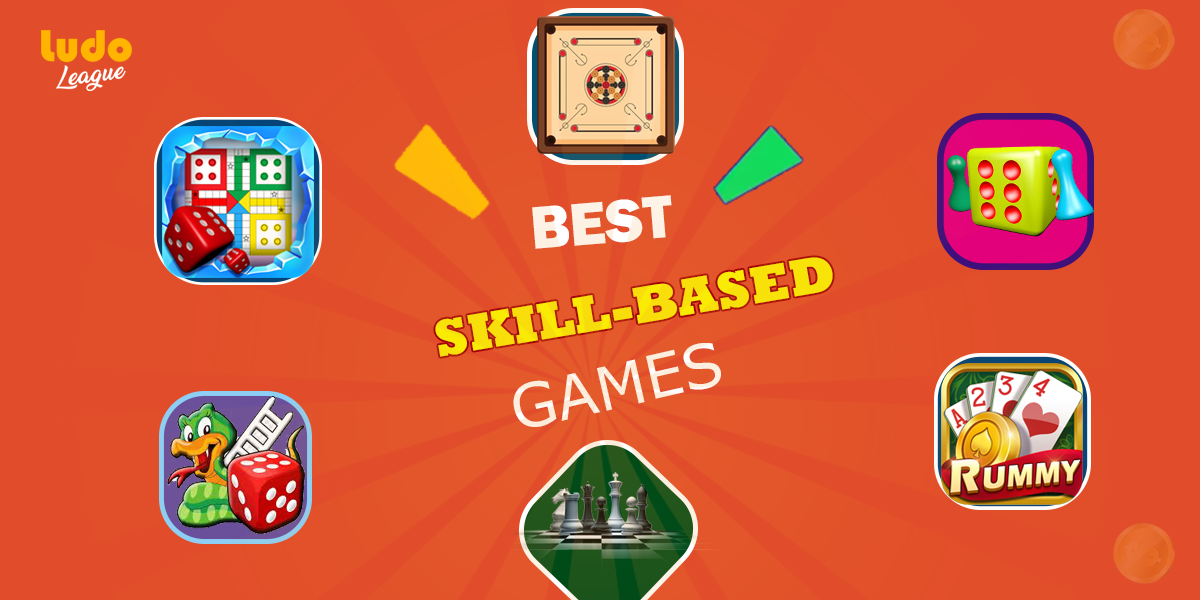 2022-09-27 17:18:05
Skill games are the ones where the outgrowth is determined substantially by physical or mental skill rather than chance. Board games like Chess and Carrom are skill games where the player needs to play strategically to win the game. With the advancement in technology, you can play skill games online. It's the area of development in which developer use sense to produce a game operation where players must use their skills to win. also, online skill games encourage players to use their gaming skills and win cash prizes. We've drafted a list of the popular skill games to play online in 2022.
What are skill games?
A skill-base game is one in which player's better knowledge, training, attention, experience, personal specialty, and caliber are important to success. Ludo, Carrom, and fantasy sports are some of the most popular skill games India in 2022.
According to Vidhu Aggarwal popular data analyst mentioned in her report that rising the use of smartphone and increasing online population, affordable smartphone, and low data pricing are all driving skill base gaming industry forward India in 2022.
According to some most popular CEO of all India Gaming federation, said that smartphone gaming had one of the most important contributors to the business of real money and skill-based gaming in India. This industry gross gaming revenue is expected to reach $2 billion by 2024.
Most Popular skill-based games India in 2022
As you know that India has always been a center of skill-based games, whatever it is Ludo, Chess, Carrom or Rummy. Most of the Indian played this game for long time before video games and online games became popular.
Now skill-based games are not only for fun, but also a mode of earning money. As some result, most of the Indians are playing online games and show their skills to win cash prizes. In the below we will discuss some most important skill-based games which playing India in 2022.
These are most popular skill-based game in India.
Ludo
Ludo is most popular and ancient skill-based game in India. Now you can play Ludo game on your smartphone and also earn cash prizes, because due to the huge demand of online players for develop ludo game for real money, so most of the gaming development company developed Ludo game for real money. Ludo is very simple and easy game you can play this game with your friend and family or play with real time users and make fun and earn money too. There are many online gaming provider provides this game such as Ludo League, Ludo Fantasy, MPL Ludo etc.
Chess
Chess is also skill-based game. It is totally depending upon your skill. Due to huge demand online chess game in India in 2022. There are many online chess apps are present in google play store and on their official website but is wow chess is most popular online chess game in India. You can play chess game and also earn money.
Carrom
Carrom is one of the best and most entertaining skill-based games in India. Now you can even play online carrom game with your friend or family and there are many online carrom game websites and apps are available on google play store. The rule for offline carrom and online carrom can slightly differ. Nowadays, you can play online carrom game and earn money.
Rummy
Rummy is most popular and famous online skill-based game in India. Indian rummy is a 13 card game played for generations in India. In this game all 13 card put in a correct sequence. There are many popular online rummy games such as Deccan Rummy, Rummy circle, and Ace 123 etc.
Everyone is wanted to play real money games. Rummy is most popular online skills game that are gaming popularity among Indian players. Most skill-based games are now available on online mode.