Online Gaming for Money Made Easy with Ludo League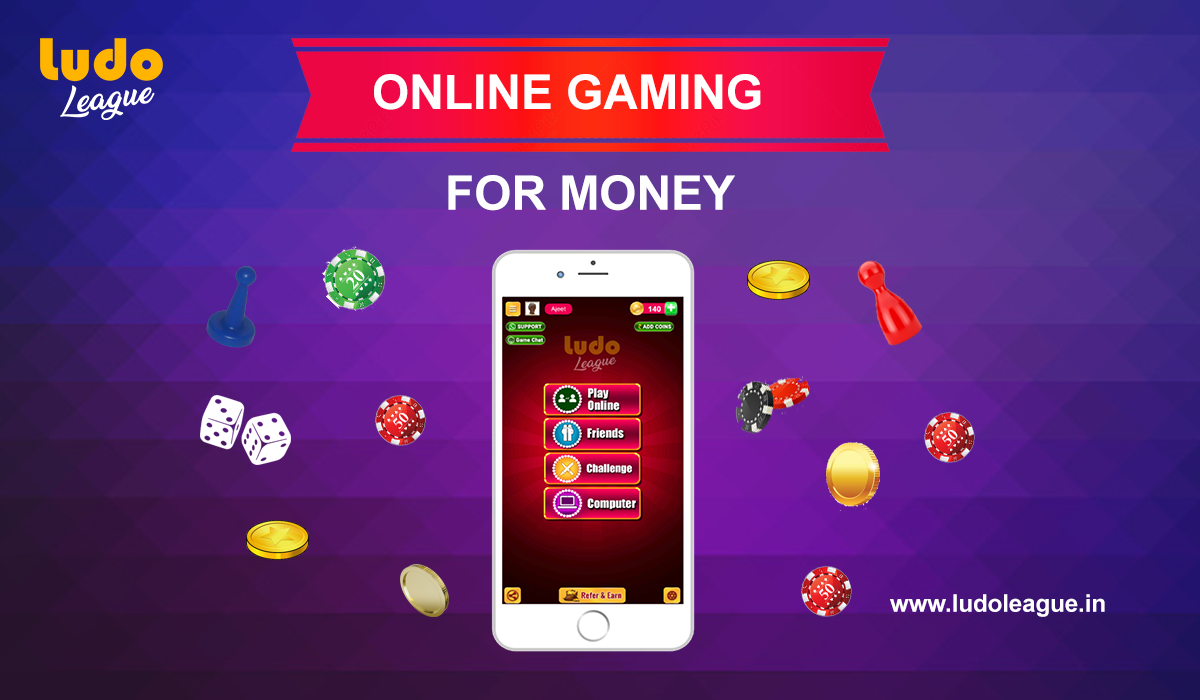 2022-11-23 16:40:31
Today online games have more popular than offline games, so much therefore that everyone has experienced them at least once. There are many online gaming apps available on google play store or website help you to earn online money by winning the games. There are some online gaming apps make fake, so you must be aware while choosing them. However, most of the online gaming apps allow you to play the games and earn real money without hassles. Apart from making money by winning games, some apps also provide sign up and referral bonuses and also offer some free bonus coins for play the games some online gaming company also provide free coins for play games.
What is Online Gaming?
The game which is played online via the internet or mobile network is called an online game. For example, computer games played on Local Area Network come under online games. Some of the most popular example of online gaming would be fantasy sports, Online Ludo game, casino games, rummy games etc.
However most of the online real money games have become popular in last two decades, from when pandemic was come. These are mostly mobile network games designed with the help of basic programming skills. As you know that today most of the people have a smartphone and also have a good internet pack, and most of the smartphone users have keeps an online gaming apps. There are many offline games which you played offline in childhood they have come in online as well as for cash game.
Today, there are many gaming apps available on internet for gaming enthusiasts. We can add or deposit money into these online cash games to win higher games and also increase the chances of winning more money. Today there is no risk of lost your money due to use of secure payment gateways in these types of online games.
Advantages of Playing Online Real Money Games
Most of the online games allows you add or deposit money on gaming wallets for playing different types of online games. There are most of the online games that provide the ability to win money. There are many advantages of playing online games for money. Few of the advantages of playing online games for money include the following:
You can earn money while playing your favorite games.
There are different types of games to choose from.
You can play against online users from around the world.
You can win money by playing different games when get a free time from the comfort of your home.
There some things to remember when playing online games for money:
Make sure you are playing on recognized online game apps.
Make sure you understand the games rules after that you play the games.
Make sure you are playing for entertainment, not just make money.
How to play Online Cash Games?
Follow the following instruction play online games for money:
Download
First of all, download the games from the websites or google play store.
Installation
After download app install the app in your device.
Sign UP
After download the app and sign up in the game. And play the games.
Ludo League is best app for making money through online gaming. It provides play online Ludo games and earn cash.