Play Carrom Game and Earn Money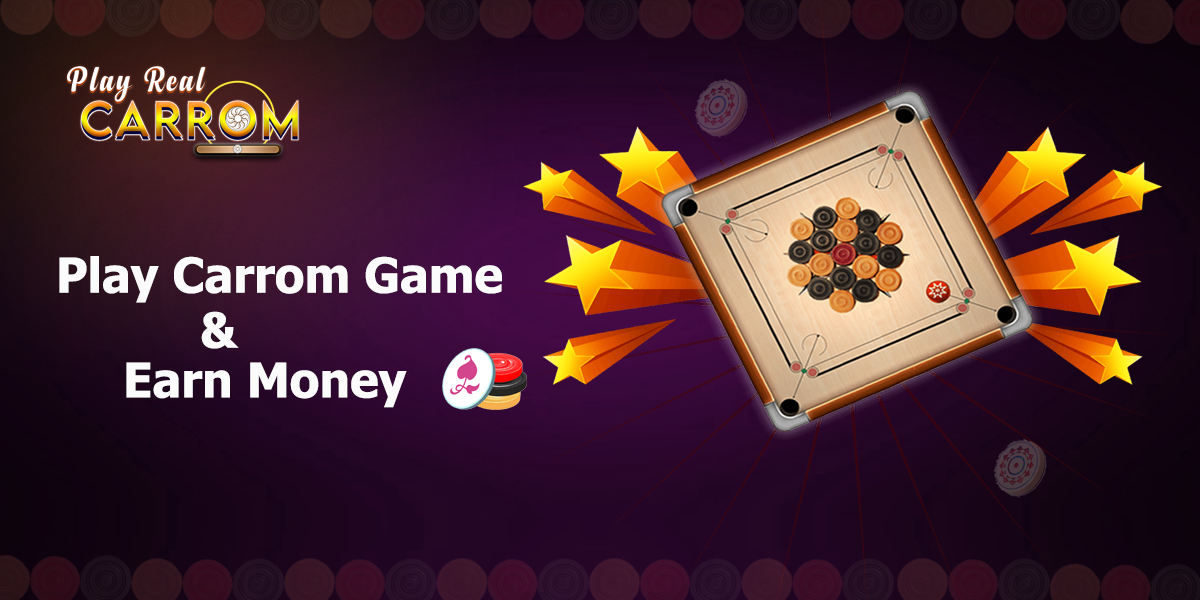 2022-09-23 16:20:50
As you know that carrom is a classic board game that can be played with multiple people. You have to pot all the coins before the opponent to win the game. Nowadays most of the game board games are now available on online mode, so there are many online gaming company developed carrom game in online mode, due to huge demand of online games in the market. Now you can play carrom game online and enjoy the game and also earn money on Play Real app.
Today we have mentioned some topic related carrom game like what is carrom game and how to play carrom game online etc.
What is Carrom Game?
It is most popular board game; carrom is tabletop game of Indian origin. The game is very popular in all over in India and is known by different names in various languages. Carrom is played with family, friend or even children at anywhere or at social functions. Today carrom is available in online mode to play against real time online players on mobile app and win cash. You can download the app from google play store or their website and play carrom game for real money on the Playreal app.
Also Read: Games That Pay You Real Money in India
How to Play Carrom Game?
Before playing carrom game online in real money on the Play Real app, it is important for users to learn how to play carrom game online and know some basic rules. In carrom game, players take turns to play. You can get one or more chance depends upon your strike. A winner is decided behalf of first pocketing all of pieces of their chosen color. However, neither player can win while one or other player has covered the queen. To cover the queen a player must pocket one of their own pieces instantly after pocketing the queen.
Basic Rules of Carrom Game
Some vital carrom game rules are:
For each strike, the player must position the striker within the baseline OR on one of the two circles at either end of the baseline.
A striker within the baseline must touch both the front line and the rear line
For the very first turn, the player is allowed three attempts to "break" i.e. disturb the central group of counters
Pieces returned to the centre can be placed on top of other pieces within the main circle.
If the striker comes to rest under another piece, the striker should be removed with as little disturbance to the covering piece as possible.
When a player pockets the Queen but does not cover it, the Queen is returned as near as possible to the centre circle by the opponent.
What are the common terms used in Carrom
There are many common terms are used in carrom such as:
Queen
Foul
Break
Push
Due
Penalty
Covering
Thumbing
White slam
Black slam
How many Types of Carrom Games Played in India?
There are different types of online real money carrom games played all over in India.
Black & white Carrom
Queen Carrom
Play with friends
Points Carrom
Most Popular Carrom various apps available on google play store or their own website to play Carrom game. Play Real App is most popular Carrom Game app for play online carrom game due to ist design and simple and easy rules.