Play Online Ludo Game Tournaments in Real Money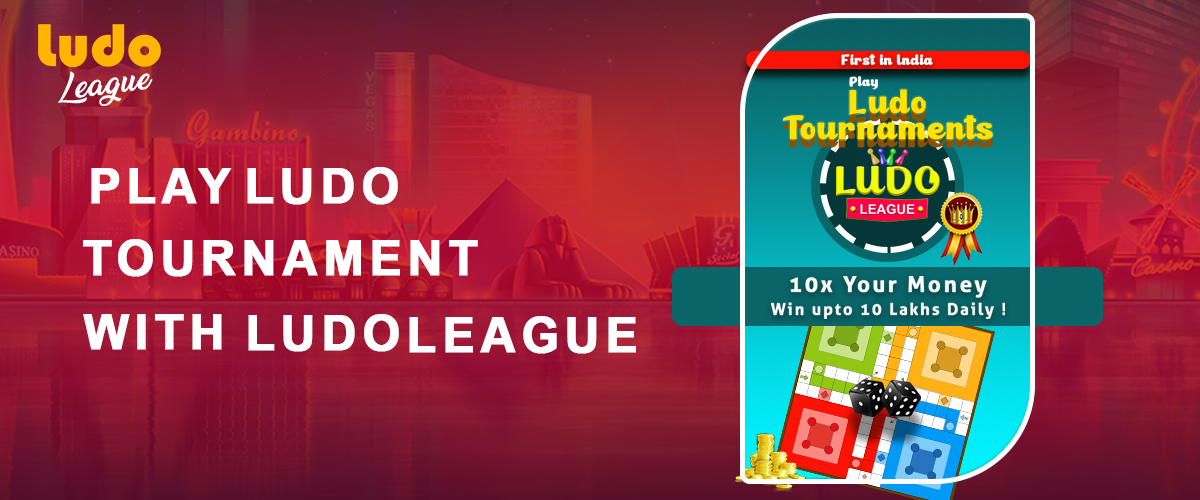 2022-07-20 12:27:45
Play Online Ludo Game Tournaments in Real Money
Ludo League Gaming tournaments are a complete new way for online Ludo lovers to test their merits against one another. Our nicely tuned competitive tournaments provides a wide array of possibilities for each player's abilities to be shown off to their peers. Play Ludo tournaments for money on the platform your mobile device. Only at Ludo League gaming will you find the highest payouts and value for your competitive Rupees when it comes to tournaments for money. Sign up and join on the experience right here at Ludo League. We are the first provider of online tournaments in Ludo game. Newly the gaming world has seen increase to live gaming tournaments, as an online gamer you need to choose a best place where you are valued as a player and stand out the crowd and also safe and secure.
Ludo League, which have more than 5 lakhs users, is a well-known online platform for money earning games in India where players can play online Ludo tournament and earn a huge sum of money. It is perfectly legal and follows all the criteria founded by the Indian government for online mobile gaming. There is no trick ern extra money, just play your game with the essential skills to win, and you can earn a big sum of money.
Ludo League Tournaments
Ludo league has launched a new feature which is Tournament that you can play and compete the online opponent and win big money. It is very simple and easy feature you can join the tournament with minimum two players and maximum 8 players and winning amount is very big, you can play tournament with very small amount like Rs. 5, 10, 20, and Rs. 50. The Ludo tournament is totally based on points, if your points are higher than your opponent you can won the tournament. Ludo League provides two winners in Tournament first position players can win most of the money and second position players can also win some money. Ludo league is developed by Social Currency games. You will find players coming at you by online from all over India.
In Ludo League tournament the one of the best feature is that your winning amount get in your wallet or bank account instantly. You can pay your money using various payment method like UPI, Paytm, and bank transfer.
Let us See few of the best features of Ludo League
100% of safe and secure game
Tournaments
Multiple Withdrawal options
24*7 Customer support
Play VIP Ludo
WhatsApp Support
Classic Game
2 Peg Game
Ludo League has seen incredible growth in recent years although the pandemic of the last years has had negative impacts on offline games.