Play Two Player Games Online and Win Real Cash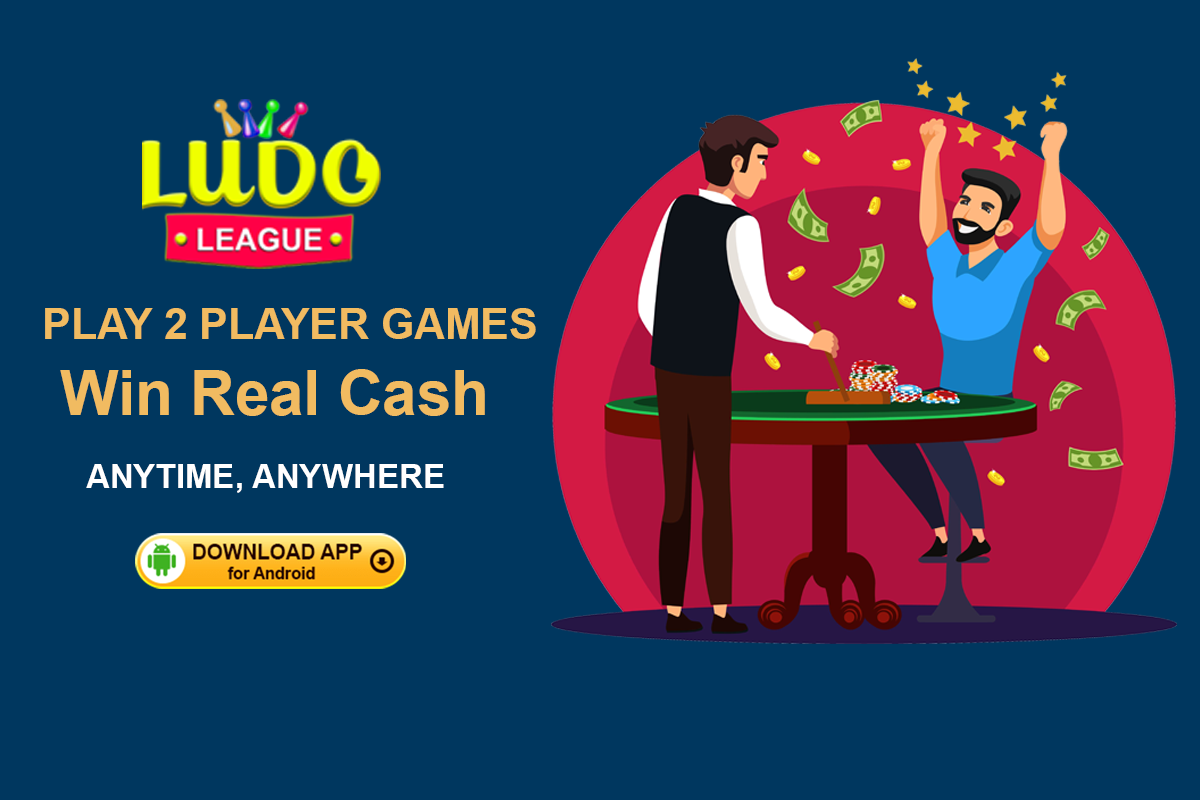 2023-03-30 14:06:42
As you know that it is the fastest growing digital era, online gaming has become and growingly popular source of entertainment. Online games provide the ability to play games with others regardless of physical location, has opened opportunities for fostering connections and friendly competition. In this blog post focuses on the interesting field of 2 player games, perfect for people looking to engage in thrilling battles.
In this blog post, we will discuss the various genres of two player online games and showcase a curated selection of the best titles to enjoy with a gaming partner. You will find lovely games that serves to diverse interests, skill level, and game play preferences. We have something for everyone, from great action packed face-off to strategic board games that challenge your logical levels.
Therefore, sit calm, relax, and prepare to take on a journey into the world of two-players games.
Games for 2 Player
As you know that, a two player game is a multiplayer game that is played by preciously two players. In today's digital era there are many two player's games like video or board games designed for 2 players. There are many games feature and types and gaming styles, in these board and card games. Due to the use of latest advancement in technology, you can now play two player games online.
Two player online games are interactive digital experiences designed for two individuals to enjoy together through cooperation. These game comes in various category and styles, catering to many interests and gaming preferences. Today, you can play online two player games on various platforms such as Mobile and PC.
Ludo League is a such types of platforms that allows you to play 2-player game on mobile in Ludo League app. You can play different types of two players games with verified online Indian players. You even stand a chance to win real money!
Where to Play 2 player online games?
There are several website and apps offer huge selections of free 2 player online games that can be played directly in your website. You can even download an app, such as Ludo League, to player games on your smartphone. Ludo League offers "play free" and "Paid entry fee" games. You can also choose which games bet amount to played based on your skills and risk voracity.
Types of the two-player online game
Take a look at the online multiplayer Ludo games at Ludo League.
There are many two-player online games available in India and that is incredibly diverse. Three is something for everyone, from classic board games to classic rummy card games.
Here we look at the 4 types of two-player games online:
Board games: Such Ludo League. Download the app from Ludo league website.
Card games: Such Rummy League. Download the app from Rummy league website.
8 Ball pool Game: Play Real: Download the app from Play Real website.
Carrom Game: Carrom League: Download the app from Carrom League website.