Ways to Make Money by Playing Games in 2023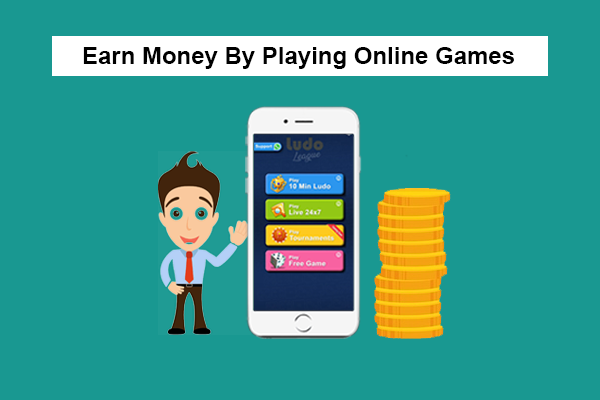 2023-03-21 13:32:32
Today many people think how to earn money by playing online games. believe it or not, you can! if you are a gamer looking for a new way to make cash or only curious about how other gamers do it, this article will provide the information you need to earn money by playing games. Read on to learn more about earning money by playing games.
There are several ways to make money by playing games in 2023, including:
Online gaming platforms: Some online gaming platforms, Ludo League, Ludo Fantasy, Zuppe and MPL allow players to earn real money by playing online games.
Gaming marketplaces: Websites like Player Auctions or G2G allow players to sell them in-game items or currency for real money.
Game coaching: If you have expertise in a particular game, you can offer coaching or training services to other players for a fee.
Game development: If you have programming skills, you can develop your own games and sell them on platforms like Steam or the App Store.
How to earn money by playing games?
Below are some best ways in which you can earn money by playing games:
Write blog posts about gaming
Start your YouTube channel
Become a professional game tester
Become a streamer on Twitch
Earn money through gaming guides
Create and sell NFT
Sell Gaming Merchandise online
Host a gaming podcast
Win prizes in gaming tournaments
Sell digital items or Accounts
Here are some other ways to win money by playing Ludo online games.
Join Ludo tournaments: Many online gaming platforms and mobile apps host Ludo tournaments with cash prizes. You can participate in these tournaments and compete against other players for a chance to win money.
Play Ludo on skill-based gaming platforms: There are skill-based gaming platforms like MPL, Mobile Premier League and Ludo League app that offer Ludo games where you can compete with other players and win cash prizes based on your skill level.
Participate in cash games: Some online platforms allow players to play Ludo for cash against other players. You can join these cash games and compete against other players for a chance to win money.
Create Ludo game content: If you have a significant following on social media or YouTube, you can create Ludo game content and earn money through ads, sponsorships, and affiliate marketing.
Overall, making money by playing games requires a combination of skill, knowledge, and persistence. It may take time to build up a following or develop the necessary skills, but with dedication and hard work, it is possible to turn gaming into a profitable career.