What Would You Choose for Play – Ludo or Rummy Game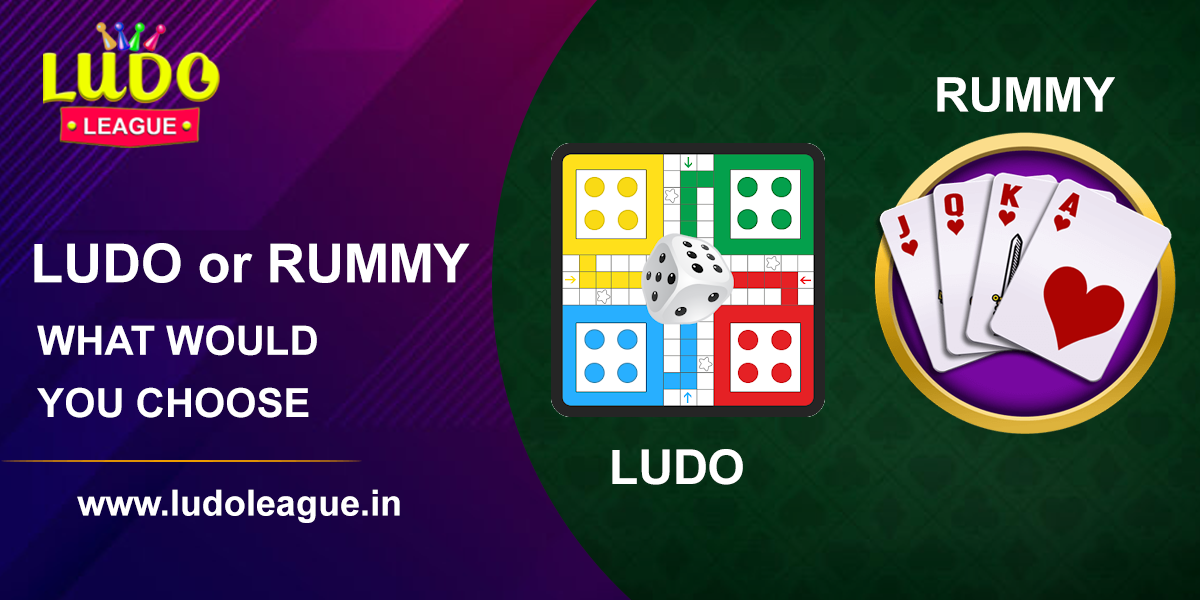 2022-11-21 13:53:46
As you know that most of the Indian players plays Ludo game late into the night during all days. Ludo is most popular board game in India, but not the only one. A close competitor is Rummy which is also most associated with all festive seasons in Indian minds. There are many other card games and board games that Indians played in vacations in afternoon when there was no internet or smartphones are, Carrom, Teen Patti etc. These games are most popular in off-line mode, but Ludo and Rummy have become popular online games, with more than lakhs of logging into the gaming apps that offer these games.
Rummy and Online Ludo Games enable players to enjoy themselves at their comfort at any time. They can show their skill against different online players, enter tournaments and win awards as well as cash money. These different challenges offered by the online Ludo platforms add to the excitement of playing online.
It is so difficult to decide which is more popular of the Ludo or Rummy but before going into any details, let us talk a little bit about both.
The Origin of Ludo and Rummy Game
Ludo was created in India in six century CE and that time it was known as Pachisi. It was also known as Chaupar in ancient times. The contemporary version was played by the Mughal emperors of India notable is Akbar. Pachisi was modified to use a cubic die with a die cup and patented as Ludo in England in 1986. Royal Navy took Ludo and modify it into the board game Uckers.
There are many theories about the origin of Rummy game, allotting its origins in either Mexico or China in 19th Century. Rummy games are most popular in India, and it is likely that Indian Rummy is an extension of gin rummy, which is started from United States.
Ludo Game
Ludo game is most popular board game among all boards game in India. It is most played game across in India. There are two, three, and four players can play this game. All players in starting assign four pawns each player have different colors of pawns. Players get a chance in clockwise direction. It is very easy and simple game. You can play Ludo now in your smartphone. Most of the Ludo game provider now provide online Ludo game for real money also, with play online real money Ludo game and earn some money also. Today Ludo is most played in real money game in India. Due to its simple rule and easy features users learn their rule easily and show their skill and win more cash money.
Rummy Game
Rummy is most popular card game in India. It has many game variants like Points Rummy, Deals Rummy, and Pool Rummy. Rummy is not a simple game it requires skills to play this game, if you have no skills and then most of the players recommend do not play rummy game. Rummy games are also now available for real money. The rules of rummy game are also very simple and easy. In the 13 card rummy, two to six players can play. The game objective is organizing the cards in sequences and sets.
Online Ludo and Rummy game has been declared legal by the supreme Court of India. So, people can participate in tournaments and competitions for real cash.