What is the Future of the Online Ludo Game in India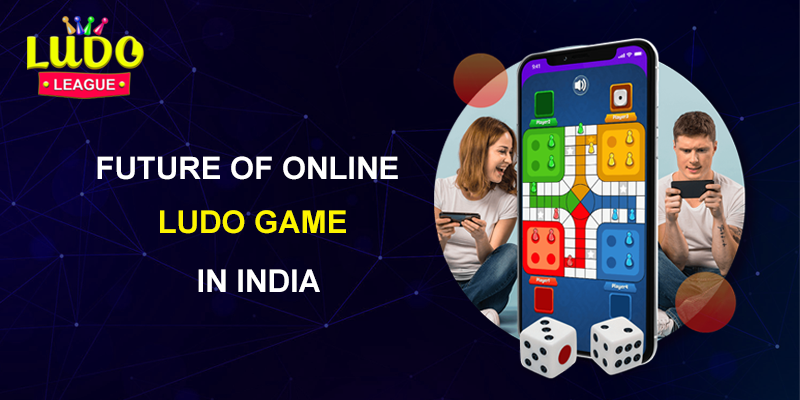 2023-01-16 15:34:34
Online Ludo game has seen a lot of growth in popularity in India in recent years as compared to other games. The classic board game has become a favourite part time game for many Indians. Do you know a significant portion of the population plays online Ludo game either for free time or as a source of income? So most of the Indian players choose to play online Ludo games due to its simple and easy game rule.
You know as the popularity of online Ludo game is increasing, many people are wondering what is the future of online Ludo game in India. Today in this article, we will explore the current status of online Ludo game in India and further discuss what trends and developments we can expect to see in the future.
What is the Current State of Online Ludo Game in India?
Just like other board and card games, the Ludo game has been around several decades, but its spread after the advent of the internet and after the use of more and more smart phones, its popularity has seen a huge increase. As you know that today, there are many online platforms that allow players to participate and play Indian online Ludo game from the comfort of them own homes or just from anywhere.
The popularity of online Ludo game increase in India due to its simple game rule and easy to access. It is one of the most popular reason behind the popularity of online Ludo game in India. Players can just simply download the online Ludo app from google play store or its official website if they wish to play Ludo. Besides, the game can be played for free or players can play cash Ludo games, making it accessible to players of all levels and budget.
Another most important factor that Ludo games have become most popular in India is social aspect of the game. There are many Indian players play this game with family or friends and most of the player's play enjoy the opportunity to connect with others and compete in friendly environment. Online Ludo game is most popular between young generation in India due to social aspects, because most of the young person have a smartphone with internet connection and likely to be tech-savvy.
The Future of Online Ludo Game in India
As we are seeing that the popularity of online Ludo game is increasing day by day, the question of many people is what is the future of this industry? Here are below few trends and developments we can expect to see in the coming years.
Increased Regulation
Improved technology
Greater competition
Expansion to more Countries
Conclusion
Online Ludo game has become most popular pastime in India in some years, and it's clear that the industry has a bright future ahead. Due to increase rule, improved technology, simple gameplay rule, greater competition and the potential for scope to other countries, it's an exciting time to be a part of the online Ludo game community that play regularly play online Ludo game. if you are experienced player or just starting out, the future looks bright for this beloved board games.