Which Is The Best Online Real Money Game In India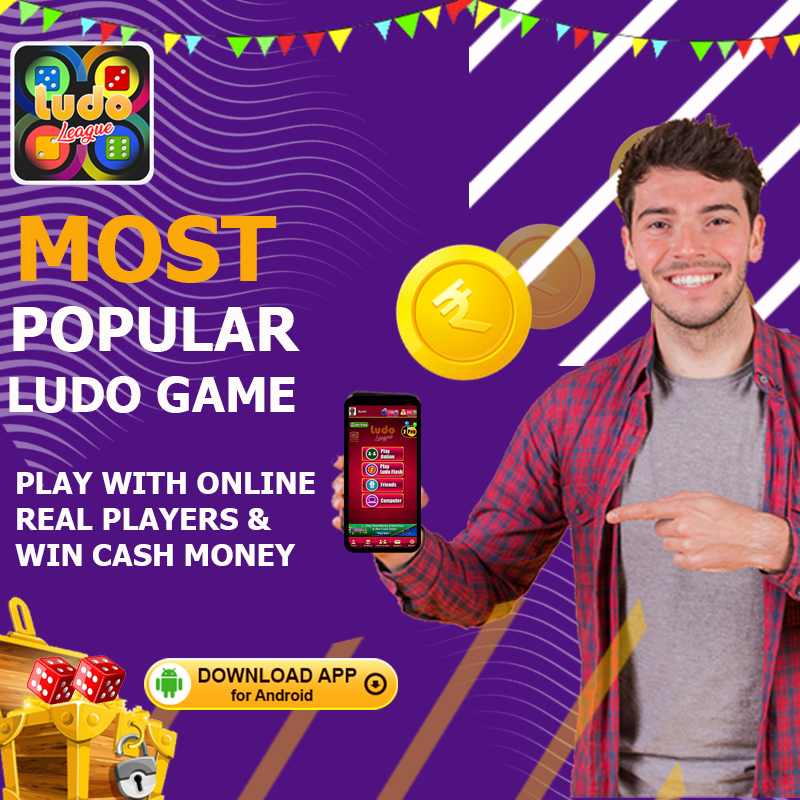 2021-09-02 13:27:06
There are thousands of online games available these days that can provide you with huge money. Games such as poker, solitaire, and even many casino games can give you opportunities to win huge. But leaving these all aside, the best enjoyable game to play, which can help you to win real money in India is none other than our own Ludo. The game has been interesting for years, and we Indians have always loved to play Ludo. This Ludo is readily available on different online platforms. Not only is it fun to play, but it can help you to win some good amount of money in India.
The best platform to play Ludo!
If you want to play games and earn money, the best platform out there is Ludo league. This platform has thousands of benefits that are easily available only out there. Some of the best features of Ludo league are as follows-
Safe gameplay- The most significant advantage of Ludo league is the fact that the game is very safe to play. While playing the game, you can be sure of the fact that no miscellaneous activities or cheating are seen on the platform. On the other hand, the payments are also made through a safe portal so as to assure that your money is always safe on Ludo league.
Various options regarding Ludo- Ludo league is basically a platform that is wholly focused on Ludo. We get the fact that people often get bored playing the classical way of Ludo. There are options like online Ludo which can enable you to play with your friends and even the flash Ludo which is a faster way to earn. There is a private table option that can quickly help you to win money among your friends.
Easily accessible- There are many other platforms that provide money if you win in a game of Ludo. But on the other hand, most of these platforms are restricted. Some of them are hard to find out, and others require special registration fees before they let you in. But this is not the case in the Ludo league. It provides easy access to all of its customers, and if you are a Ludo lover, then you can easily visit the site and play the game to win money.
How to download The Ludo league?
Downloading the Ludo league is very easy. It is not as complicated as the other playing platforms. It provides easy access with great device compatibility. You can download and enjoy the application on computers, tablets, pcs, smartphones, and more.
The easiest way to experience Ludo league is by directly visiting the leading site via different browsers.
You can get the Ludo league in the form of an application on your smartphone from other app stores.
You can get the link for the app even on the main site.
How to start playing Ludo to win money on the platform?
Visit the site
Click register
Enter your required details
Finish signing up and verification
Choose the game you want to play on the platform and enjoy
Withdraw your prize money by convenient methods like Paytm.
Play Real Money Ludo game win cash money.