Which Ludo App gives Real Money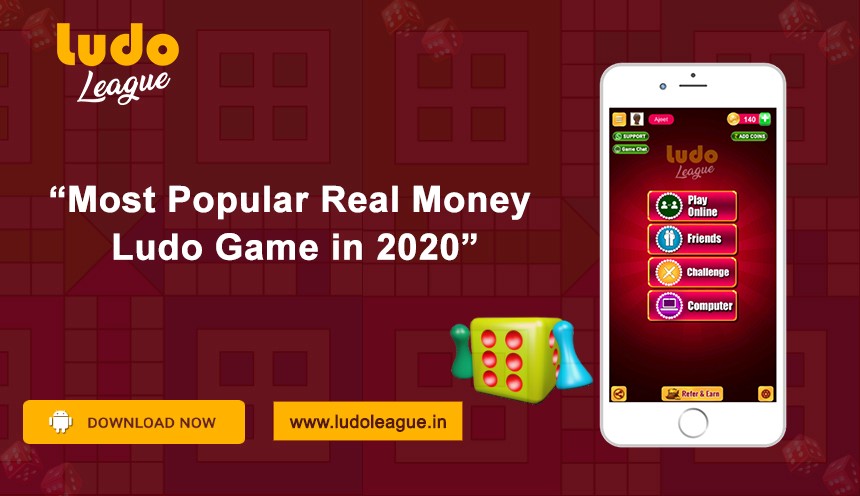 2021-04-07 15:59:15
Ludo is a game that we all are familiar with. There were times back in the '90s when Ludo was one of the most famous board games. People specially gathered to play this game. Ludo has always been a matter of luck. Luck decides your dice roll and furthers your chance of winning the game.
Since the time of video games and mobile, Ludo has lost its importance. But the game lovers evolved their new way of playing. Further, they brought this famous game online. There are different applications that can help you win real money. Online Ludo games are a new trend. But finding an authentic way or a real money Ludo game could be a tough job. So here in this article, we will tell you some of the best real money games in Ludo.
• Ludo Money- Here, we have an application that is great for earning money online. You can get connected with different people around the world. You get a chance to play with your friends too. You can withdraw the money instantly in your bank account or your Paytm. They even have a new launch which allows you to play snake and ladder. It is one of the best online Ludo Games.
• Ludo League- If you are looking for the best Ludo game in real money, then this is the application to go for. You can have instant withdrawal with the game, and there is 24*7 customer support available. Multiple tables are available so you can never get lost with traffic, and hence it's always a joy to open and play Ludo here. The app is strictly monitored so you can be sure that no one cheats with the game and takes your money by the wrong process. All over, it is the best online Ludo Game.
• Ludo empire- Ludo empire is among some of the few authentic real money games. This app provides an option to earn money even when you come 2nd or 3rd in your game. All you need is to combine and win here. You also are provided with a special SSL security which helps to keep your payments secure. There are daily and monthly tournaments that could be played over the app.
• Ludo Fantasy- Ludo Fantasy is one of the most interactive league games available on the internet these days. You get to create your own private rooms with the application. If you are not sure about risking your money online in a Ludo game, then this app is the one to go for. You can go for a practice match using this game. This makes sure that you get the complete information about the game, and when you are confirmed with the rules, you can start risking your money.
Final Words
These are some of the best Ludo Apps where you can have a chance to win real money. All of them are authentic and can help you to win lakhs and more. But if you want to take my opinion then I will suggest you play real money Ludo game in Ludoleague.