Which Ludo Game Gives Rs 20 Cash in 2022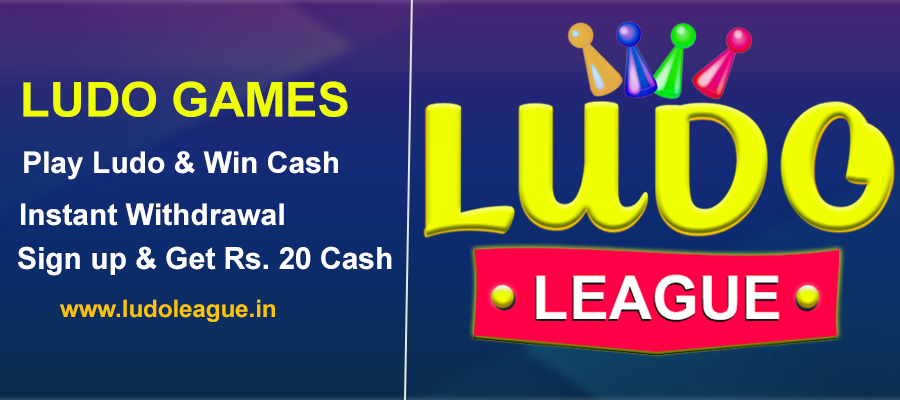 2022-04-04 16:00:01
Hello Ludo lover, I hope all of you are fine. Today in this blog, I will have told you some best Ludo Game which gives free cash to play Ludo game. If you want to play online Ludo game and win real cash without investment, then this article will be very helpful for you.
There are many money earning game apps and websites available that provides real money for playing many different kinds of games. From Ludo Game, Fantasy cricket, Rummy, poker everything we can play on your smartphones these days. Not only this, but we can also win real money and withdrawal it to your bank account easily through the earning apps.
Ludo is most popular game in India. And most of the people started playing Ludo games on their mobile devices during lockdown days. In online Ludo games it does not matter where are you right now. You can play Ludo league game with your friends, family or online users anywhere in India. It is the beauty of this game. You know that most of the online Ludo games are paid but Ludo League is a free online real money games.
Why to Play Online Ludo Game
Relieve your Childhood Ludo games with latest version of Ludo and win real money! Show your Ludo skills online against opponents from all over in India. There are various benefits for playing online Ludo like it can relieve stress and help you calm your mind. Instead of this, it can also help you improve your thinking and analytical skills. You can play Ludo online with friends or family across India. It is very easy and simple and game and also a family game and among the most played games during lockdown and free time.
No deposit or investment needed just download the free game- Ludo League and start playing! Withdrawal your winning amount instantly via UPI. Ludo League is an only online real money game that provides instant redeem within 5 minutes. It is first-ever real money game that provides such types of features. Almost real money gaming provides redeem after 24 hours in India.
More About Ludo League
Ludo League is developed in India by Social Currency and is to free to download and play. There is no fake or bot players here. So, you are ever playing with real players like yourself. Play with real money.
Play Ludo League Game online
First of all, Download the Ludo league app from website
Signup with an account through mobile number and get Rs. 20 cash on sign up.
On the Dashboard you will see four options
You can play online by choosing play online or challenge players
Then your game will start with a random player.
Play 2 Peg or 4 Peg games
Conclusion
Hope you read this article about the best online Ludo games that gives free cash money for playing Ludo games. There are many online Ludo game apps available in Google play store or in market which provide to play Ludo games in real money. I will play more Ludo games and if I found most interesting and provide free cash for Ludo game then I will suggest you to play Ludo League games for earn cash without any investment.