Which is the Best Online Ludo Game in India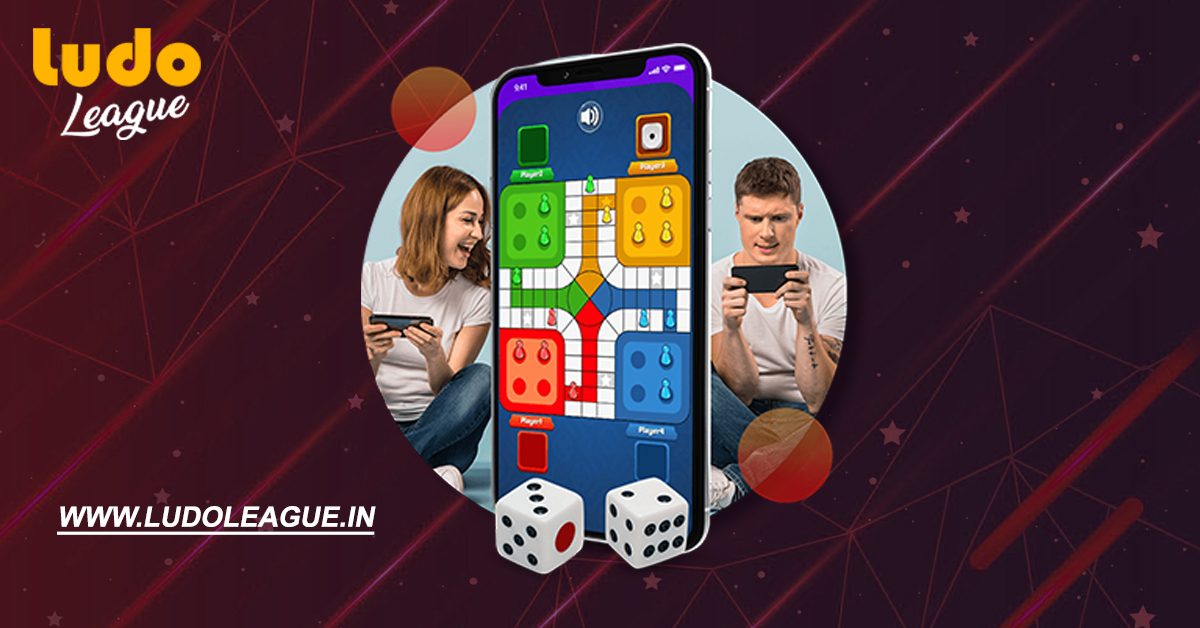 2021-08-25 12:51:27
Ludo is most famous and ancient board game that can be played between two or four players. This is a strategy game or skill-base game where you can roll a dice and then move the token in a way to beat others. If you will finish all four token before anyone else, you will win the game. In ancient time when people have no smartphone then most of the people play this game offline through a paper board. But nowadays time is change and technology is also changed, there are many people have a smartphone with internet and they can many work online and also play online games in India.
Therefor if you want to play online Ludo game so there are many online Ludo game app found in Google play store or also some website where you can go and download the Ludo app. You can download any of the reputed Ludo games on your android device. I am telling you only android Ludo games because in India most of the people used android phones. Every Ludo games which is present in Google play store or website is good. Today I am recommending some of the best Online Ludo game below in the list. You can just go to play store or directly on their website and download the game.
Best Online Ludo game apps for Android
Ludo King
Ludo Classic
Ludo Fantasy
Paytm first Games
Ludoempire
Ludo MPL
Ludo League
Ludo king is most famous and popular online Ludo game. It is available for both Android and iOS device. Ludo King app can found almost android device users. Because most of the people play Ludo game offline through Ludo King app. But some of the people play this game online to challenge real players. Most of the people play this game by computer. You can play this game with your friends or family. You can also invite or challenge your Facebook friends in private game room and play.
Ludo Classic is as well a really good Ludo game app you can download on your smartphone. This game was launched for android version only and after some ties it was also launched in iOS device. the game features a strong AI backend that ensures the random and unpredictable dice outcome. Moves are done by a computer system to form sure no cheating on the game .

Ludo Classic adherence both online and offline gaming. If you and your friends are together, play the offline mode. Otherwise, you'll play online by inviting your friends to a private playroom.


3. Ludo Fantasy
Ludo Fantasy is developed by Vision Games Pvt. Ltd. It is start-up based company in India. It is managed by professional management team and developers. You can also play this game offline and online with challenge real players or invite friends. It is very interesting game and it also give chance to win some prizes. It is fully based in Guru gram in Haryana.
Paytm first game is also a good game Ludo online game where you can play and enjoy the game. It is most entertaining game. Paytm First game is also play off-line and online with real time users or invite friend or family when you have free time. It is available on both android and iOS versions.
Ludo Empire is developed by Fabzen Technologies Private Limited. It is also played offline and online board game. It is skill-based game. It is multiplayer ludo game.
Ludo MPL is also online Ludo game company in India which played both offline and online Ludo game. It is the dream project of MPL Cricket league.
Ludo League is first-ever online Ludo game launched in India. Ludo League is a first-ever real money Ludo game launched in India. It is the first and most success project of Social currency company. The game was founded in December 2018 and it grow rapidly. Ludo league is a very simple and easy game you can play with your family or friends and you can also challenge online real-time players. Ludo League also provide to play online Ludo game and earn some money.
Ludo League is India's biggest real money Ludo game operator. We believe in offering the best gaming experience to all our users. Show you best Ludo skill and may the best player win the game. It is legal game more than 5 lakh online users play this game daily and win more money. Our game is safe secure and transparent.
Conclusion
All the online Ludo game app is best for play online Ludo game. If you want to play these games download the app from play store or directly go to their website.