Why Ludo League is the Safest Online App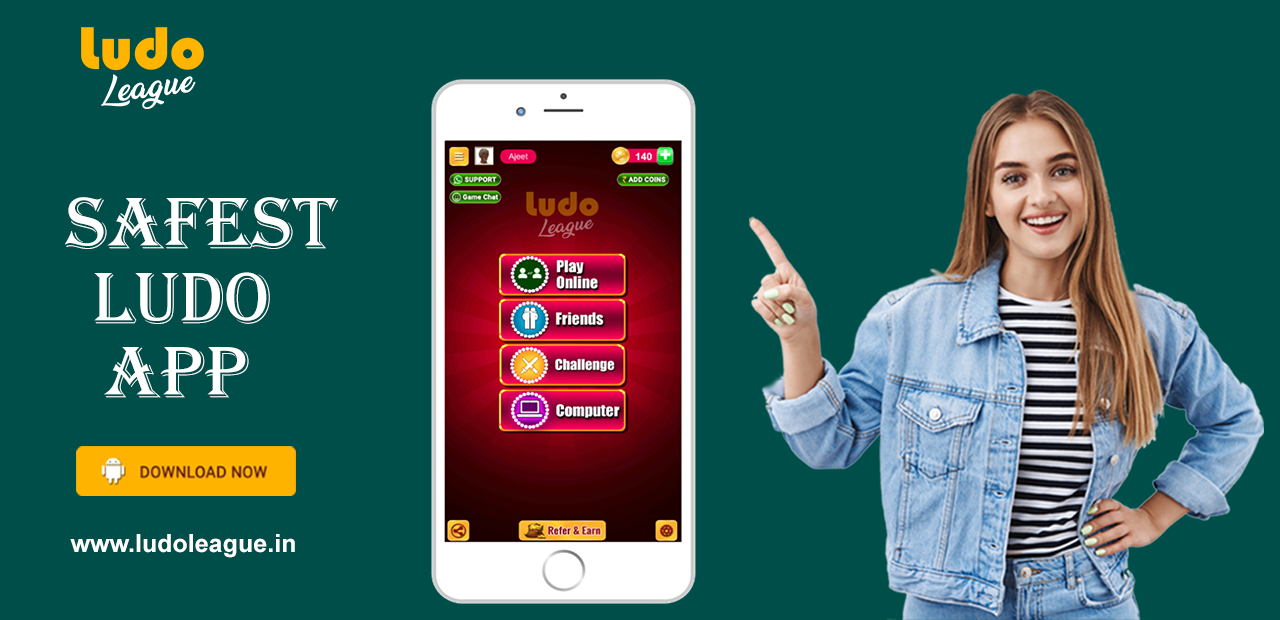 2022-10-17 11:40:12
As we know that more than 10 million online registered players play Ludo game and then we arise a question in our mind which is the safest and best online Ludo game in market in India. LUDO LEAGUE is the safest online Ludo game app in Indian market according to most of the Ludo expert players. We had modest beginning in 2019 with the launch of our online Ludo game app and website. Since then, Ludo League app has grown to be the first preference of players for Ludo in India.
Therefore, do you think Ludo League is the first choice for online Ludo games among Ludo enthusiasts. They offered cash prizes as well as rewards in point game and also provide free cash bonus, certain, that is one of the main factors. But what else? It is the truth that Ludo league is the most trusted online Ludo game app in India, with top-class safety and security measures in place.
In below read on to learn more about safety and security features provided by Ludo League app.
SSL Secured
Certified Random Number Generator (RNG) software
Multiple payment gateways
Fair Play policy
Responsible gaming
SSL Secured
It is stand for Secured Sockets Layers (SSL). It is the top-level encryption protocol that is designed to provide the supreme level of security to every user on the platform. By using SSL the hackers cannot hack your private data if they tries it to hack, they will be unable to access your information. in this technique your data will be visible in different characters that are almost impossible to decode. It was firstly designed to protect user's private information like debit card, credit card numbers, bank account details and passwords. Ludo League is an SSL secured platform and each players private information is safe with us and we do not compromise on them.
Software (RNG) Certified Random Number Generator
We use Random Number Generator or RNG software that making infinite random numbers without repetition. These numbers are build using unfitness software's and algorithm, which in help roll on dice random numbers every time. Every Ludo game held on the platform allows all players an equal opportunity to show their Ludo skills and win.
Multiple Payment Gateways
Ludo League app use multiple secure payment gateways that secure complete safety and security during cash deposits and withdrawals. We provide multiple payment gateways like Google Pay, UPI, Credit card, Debit Card, Net Banking and mobile wallet for simple and easy payment. At Ludo League App, you need not have to worry! You can have done your online transaction securely and play online Ludo game anytime, anywhere.
Fair Play policy
Most of the online expert Ludo game players often stop from playing Ludo online after losing a few games. They believe online Ludo games provides unfair advantage to fake players. But Ludo League is fully fair and unbiased as we have employed a fair play policy in place.
Responsible gaming
A reliable online Ludo game app Endeavour hard to offer a responsible gaming environment to all its players. Ludo League app promotes responsible gaming. Therefor why are you waiting too long! Download Ludo League APP and get Rs. 10 bonus coins on downloading Ludo app in your device first time. Happy gaming!